SNAPP Pre-Ignition Architectural Needs and Options Reports
This service is all about being prepared for the next step. SNAPP's pre-ignition service is a first step and the most important step because it provides the foundational thinking that everything else builds on.
We have introduced this needs analysis step because we saw that there is often a real risk of cost over-runs and inappropriate solutions without proper research and analysis before undertaking a project.
EXISTING DEVELOPMENTS
Comprehensive Inspection

Concise Report

Indicative Cost Analysis for Compliance & Repairs

Determine Areas for Letting

3D Images (Optional Extra)
NEW DEVELOPMENTS
Confirm Site Suitability

Develop a Detailed Project Brief

Confirm Project Feasibility

Explore Development Options

3D Images (Optional Extra)
WHAT YOU GET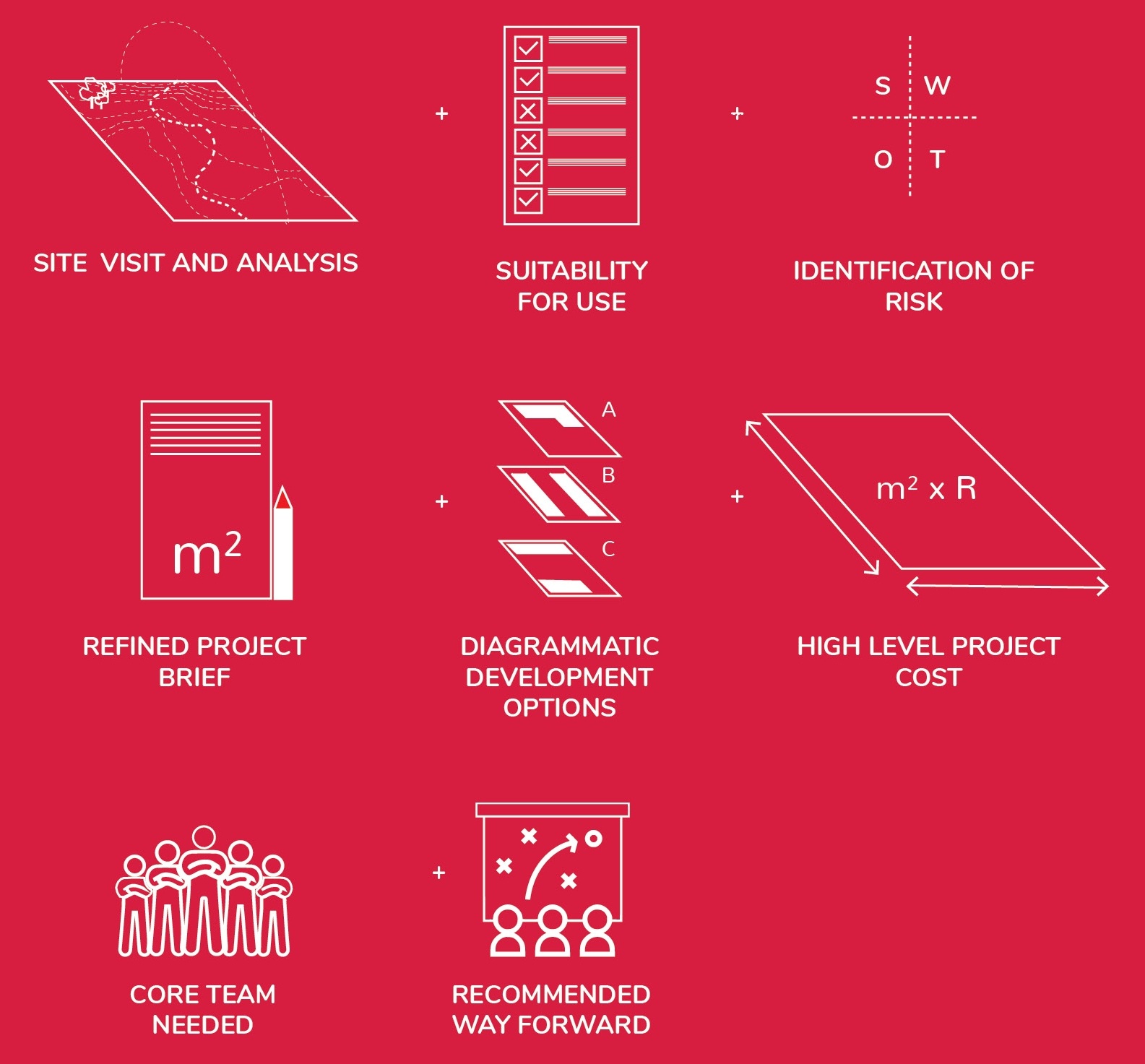 WHAT CAN YOU DO WITH IT ?
The Needs and Options Report can be used for the process going forward or act as a detailed project brief for when you are ready to appoint an Architect for the Full Architectural Service.
REQUEST A QUOTE
In order to give you an accurate quotation, we would need to know a little bit more about your project. Use this list to help you populate Your Pre-Ignition Brief or Query Form
An idea of the type of project, size or anticipated budget

Whether it is a new building/development or work to an existing building.

When you are hoping to have the project completed or if you are looking at a phased development

Project priorities for you or your Organization
We find that a casual 1 hour conversation (REAL WORLD or via telecoms) about your project yields the best outcomes.
Book a meeting with us. we would love to hear about your project.